Happy Birthday to Me! Seriously, don't these  Cupcakes look delicious?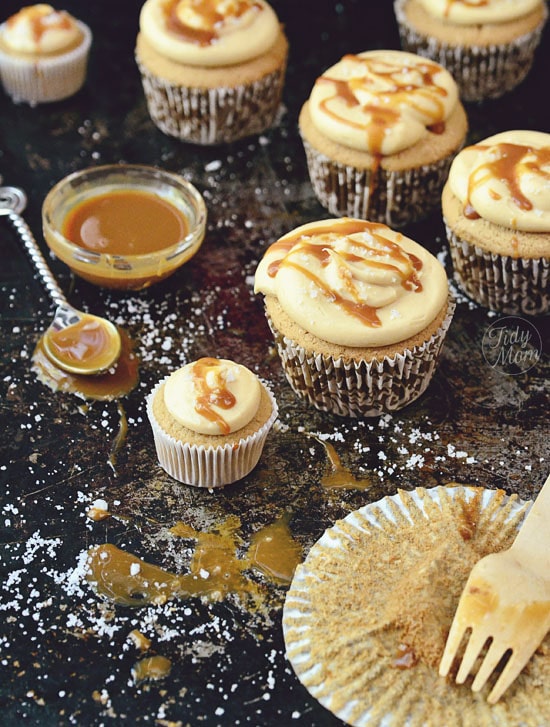 SALTED CARAMEL CUPCAKES
YIELD: 24 CUPCAKES + 12 MINI CUPCAKES
SALTED CARAMEL CUPCAKES
PREP TIME: 10 MINUTES COOK TIME: 20 MINUTES TOTAL TIME: 30 MINUTES
INGREDIENTS:
•For Caramel Cupcakes
1 box Duncan Hines Signature Caramel Cake Mix* (or Butter Cake Mix or Duncan Hines French Vanilla Cake Mix with half a cup of caramel sauce)
3 eggs
1/2 cup butter, melted
1/2 cup Coffee-Mate Caramel Macchiato liquid creamer
1/2 cup water
•For Salted Caramel Frosting
1 (8 ounce) cream cheese, softened
1/2 cup butter, softened
1 cup dulce de leche caramel
1 (8 ounce) cream cheese, softened
7-8 cups powdered sugar, sifted
fleur de sel
For full details on this recipe Go to Tidy Mom.